Fauxligraphy Workshop Ticket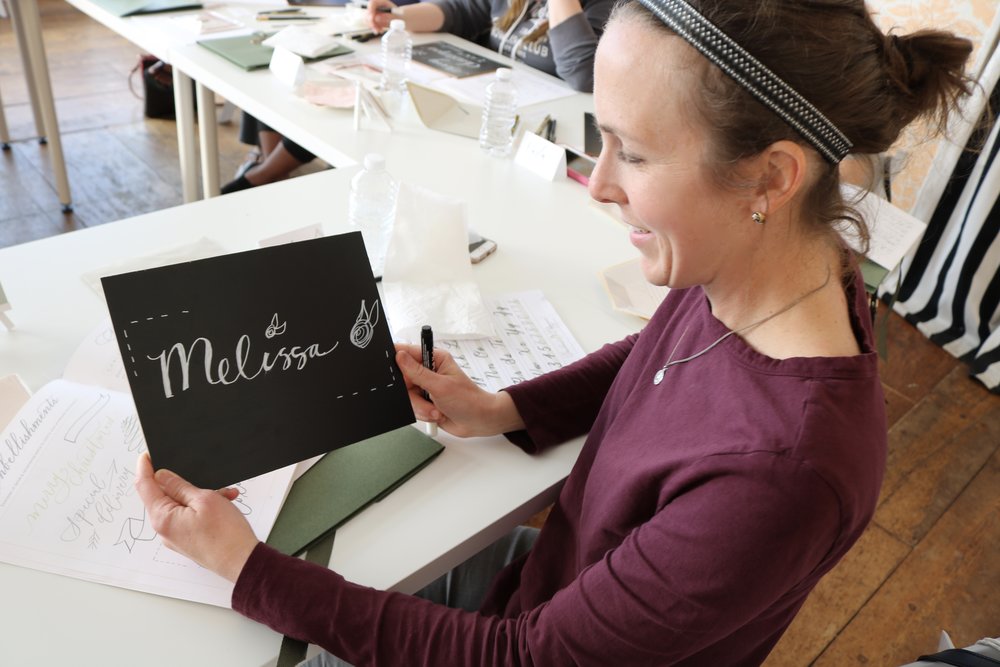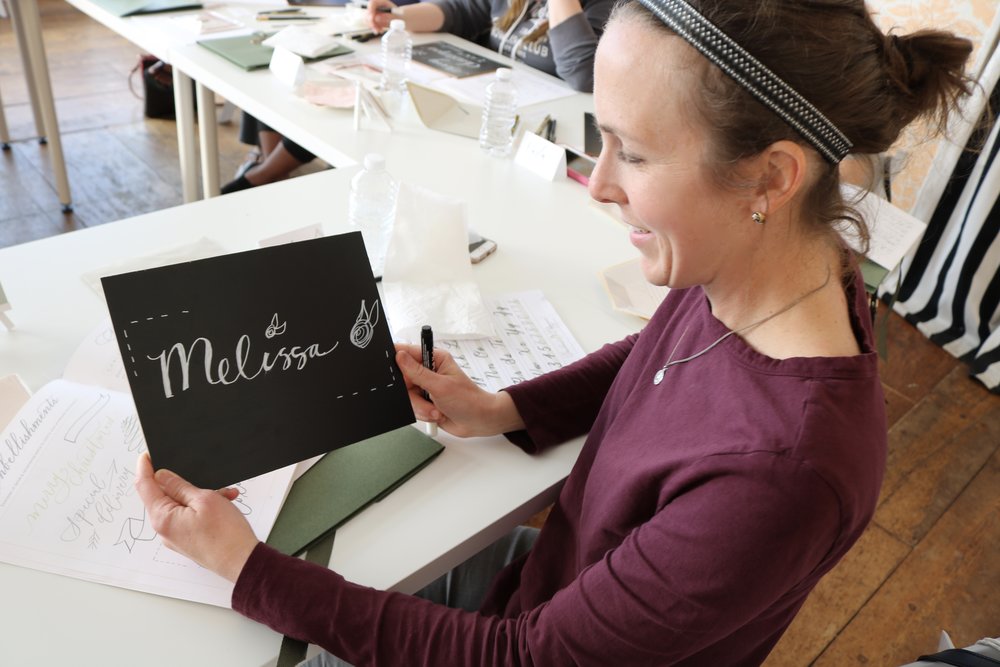 Fauxligraphy Workshop Ticket
When: Saturday, August 31, 2019
Time: 12:30-2pm
Where: Love of Character (3200 East Douglas Avenue, Wichita, Kansas 67208)
During this one-and-a-half hour class, Emilee will share all of her tips and tricks for writing using the faux-ligraphy method, which means "writing pretty without using a fancy calligraphy dip pen." She will show you how to address cards and envelopes (perfect for the holiday seasons coming upon us); write on chalkboards and other unique surfaces, and talk about her favorite supplies (some of which you may already have right in your office drawer at home). She also includes a workbook with step-by-step how-to's and several different types of lettering styles (from fun to vintage to elegant)! Your kit (which is included in your ticket price) will also include some of her favorite writing tools and materials. If you have a favorite pen, pencil, or marker of your own, feel free to bring it along! And if you have some thank-you cards to write or want to get a jump start on addressing envelopes for Christmas cards, feel free to bring along your supplies for that! You'll get a chance to play, write and get Emilee's instructional feedback. No fancy-lettering or artistic experience needed; great for all ages (ages 9-99)!
Tickets include a kit & supplies, and light refreshments. Tickets are nonrefundable, but transferable to someone else if you are unable to attend (please contact the shop or Emilee if you know ahead of time you will not be able to join and will be sending someone else in your place). Please arrive 10-15 minutes early to get situated and setup for class; we will start right on time
What will you learn from the Faux-ligraphy Workshop?
Basic brush strokes and alphabet letter components

Playing with these components combined with your hand-writing to create unique and fun fonts

Envelope addressing etiquette, tips, and tricks

How to write on unique surfaces

Emilee's favorite supplies and tools for unique surfaces and her secret formula for knowing how to pick the write writing utensil for the right project!

Hand-Lettering Q&A (any question is fair game!)

One-on-one guidance and evaluation
Included in the Faux-ligraphy Kit:
Emilee's Faux-ligraphy instructional workbook

A couple of Emilee's favorite artistic pens & markers

Tracing paper, envelopes, and other paper for practice and finished projects

A mini chalkboard

Sketching pencil

Exclusive links and continuing education from Emilee after the class is over!